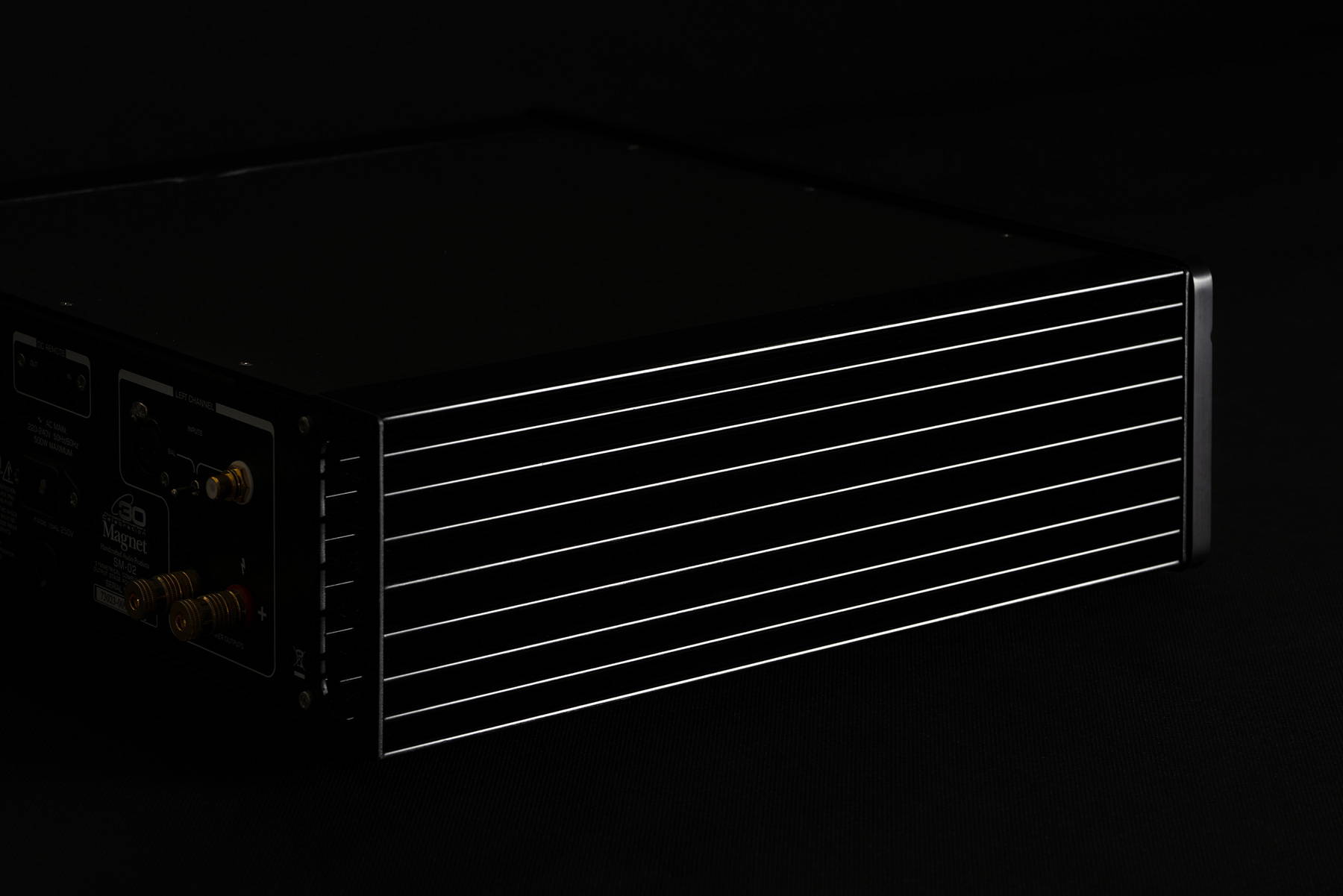 A Symmetrical Complementary
Output Stage Power Amplifier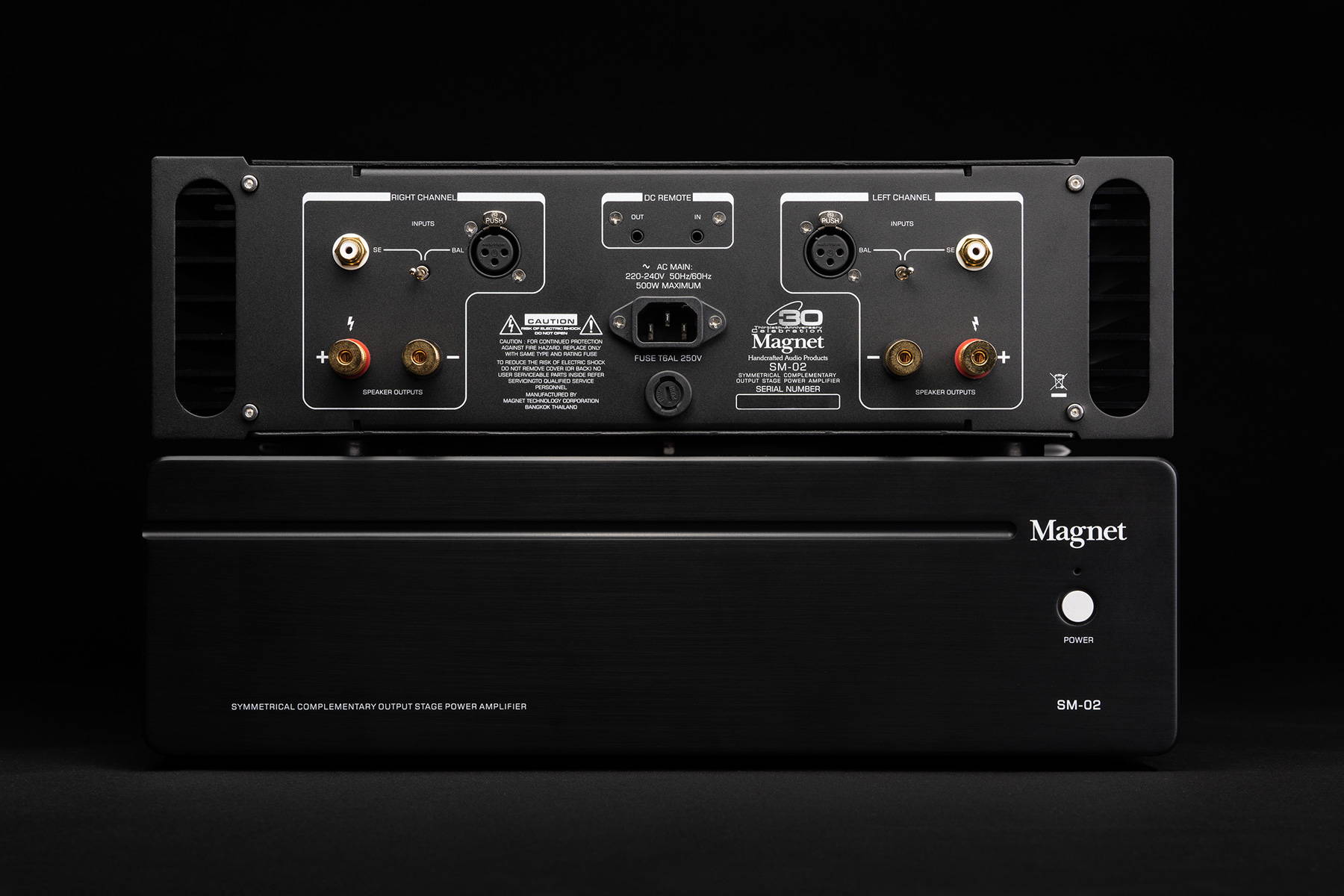 SM-02 is a simplified power amplifier delivering 130 Watts per channel, designed by the concept of capturing natural sound and passing the purest signal. A fully discrete circuitry is mainly made for minimizing noise and unnatural distortion to achieve the desired design goal.
The symmetrical complementary output stage topology offers a deep dynamic and broad sound stage. To achieve better dynamic range, our engineers decided to fine-tune the bias current ranging from input stage to output stage. The final result is not only gaining dynamic range, but also getting the greater bass and treble without degrading any music details. This unique configuration of SM-02 will enhance your listening experience ultimately.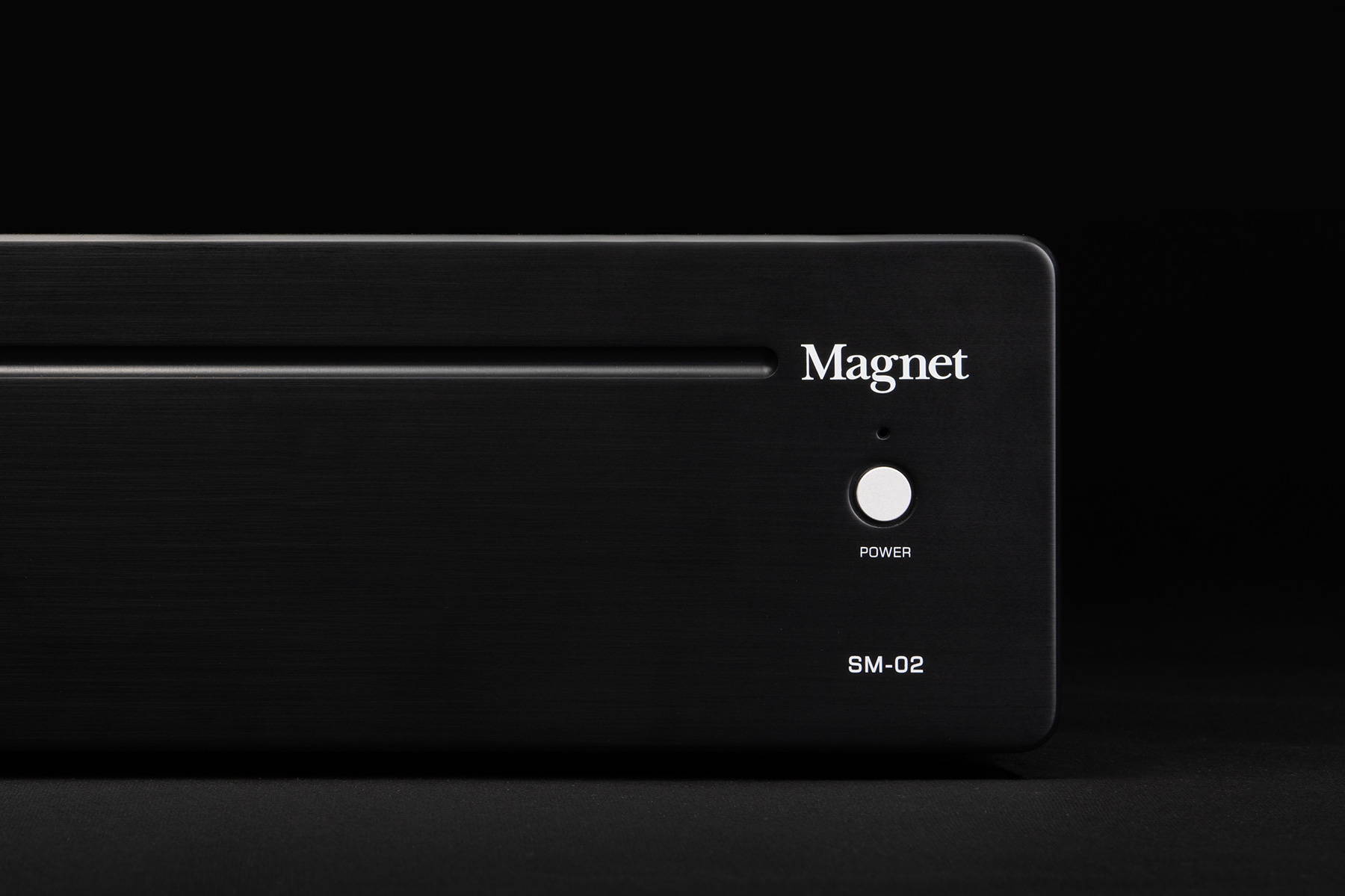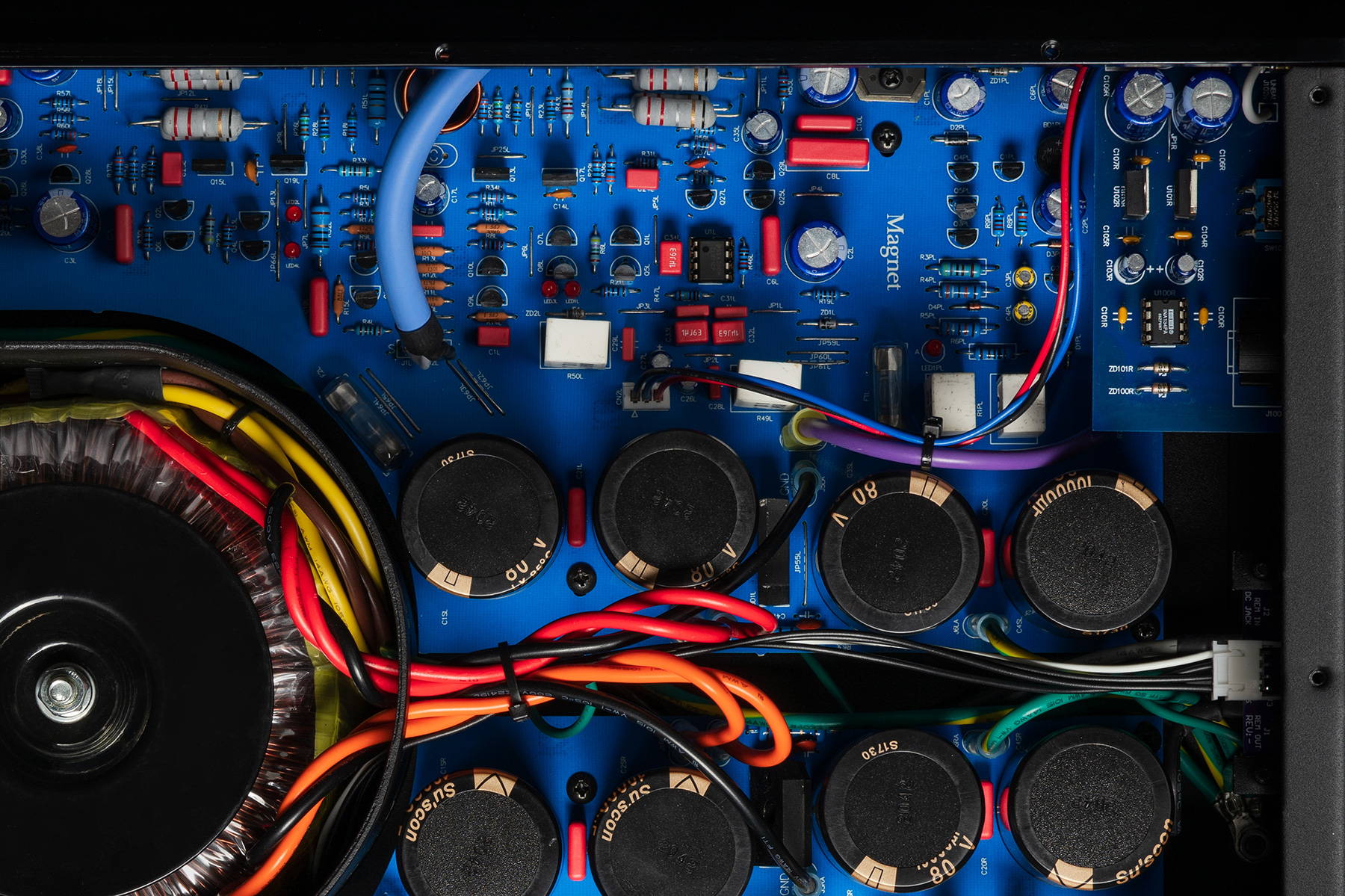 Inside: A Solid Component
Built from a true passion, SM-02 is designed and equipped with a selection of premium audio grade components. For the internal circuit, we use low-temperature coefficient Dale resistors for the feedback network to maintain the distortion low even at the highest peak of true music amplitude. The reservoir capacitors are a low ESR type for supplying high current demand of the hard-to-drive speaker load.
The component placement throughout the solid metal chassis is the fundamental of the finest musical detail reproduction. A double secondary wiring toroidal transformer powers the two separated circuit boards in a dual mono layout fashion, boosting the musical signal strength over the nearby coupling interferences. Each SM-02 is handcrafted by our technicians to accomplish the highest quality from inside to outside.